"Bravo, Burkina!" 2023
Dir. Walé Oyéjidé
Mystical and Grounded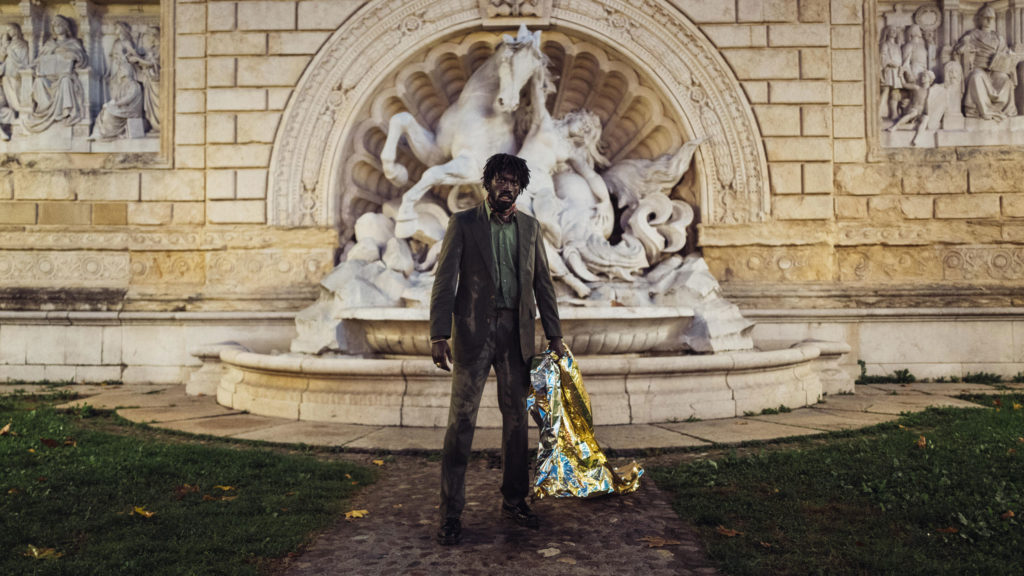 Filmed in 12 days by a 6-member crew between Burkina Faso and Italy, Bravo, Burkina! is a sentimental narrative about a Burkinabè immigrant battling ambition and guilt after immigrating to Italy. Aime thought he would be free once he uncaged his dreams, yet he ends up haunted by cumbersome flashbacks of his former home and family. The present and past are reproduced in a non-linear approach that bends and travels through time. The film is highly mystical, but it is grounded by documentary-style filming that gives the audience the feeling that they are present. The costume design — by Walé Oyéjidé — consists of colorful and elegant African patterns. They traverse
the streets of Italy and contribute to Aime's paradoxical depictions of nostalgia even while
he avoids association with home or even other immigrants like him; he refuses to see himself as one. The masks and clothing are of great significance. They represent the way people are always
performing, hiding behind many representations and identities, hoping to find home while escaping
it. Although the film is set in Burkina Faso, it is about each of us leaving a place for another to gain and lose everything all at once.