For Black History Month, the Black Student Union was able to plan a variety of amazing events to celebrate the Black community at Earlham. Three of those events included the Black Art Photo Exhibit, the Underdog Academy Poetry Event, and Afro Zumba. The Black Love Photo Gallery is a continuation of the annual Black Student Union photoshoot, which allows Black Earlham students to receive professional photos for free; students can use them for their professional and career needs.
According to the photographer, Tsitsi Makufa, the photoshoot serves as an archive of the active Black community at Earlham and preserves its history. For Tsitsi, the Black Student Union provides a safe space for Black students at Earlham to feel a sense of community, therefore, by participating as the talented photographer, she wanted to ensure that students felt safe during the photoshoot. The photographs illustrate "pure Black joy and love." As Tsitsi states, "Black History Month can often lean towards Black suffering and mourning, thus these photographs showcase that Black people can be joyful and happy as well." The Afro Zumba event was another outlet for students to express Black joy and share it with the Earlham Community. The event was composed of eight different dances ranging from the U.S., Nigeria, Jamaica, and more. No matter your experience with the dance, the event allowed students to freely move, express joy, and share with one another the wide array of cultures within the Black community. The photoshoot and gallery provide a space for Black Earlham students to display this joy, but also allow them to acknowledge their own beauty as well. For future photo galleries, Tsitsi hopes that more students will have the chance to be photographed and experience this space to feel beautiful, express joy, and gain a sense of community. Furthermore, as a current Earlham faculty member and Earlham alumna, she understands that students often feel unheard and disconnected from the faculty; through this event, she hopes that she can help bridge that gap and show support for such wonderful events.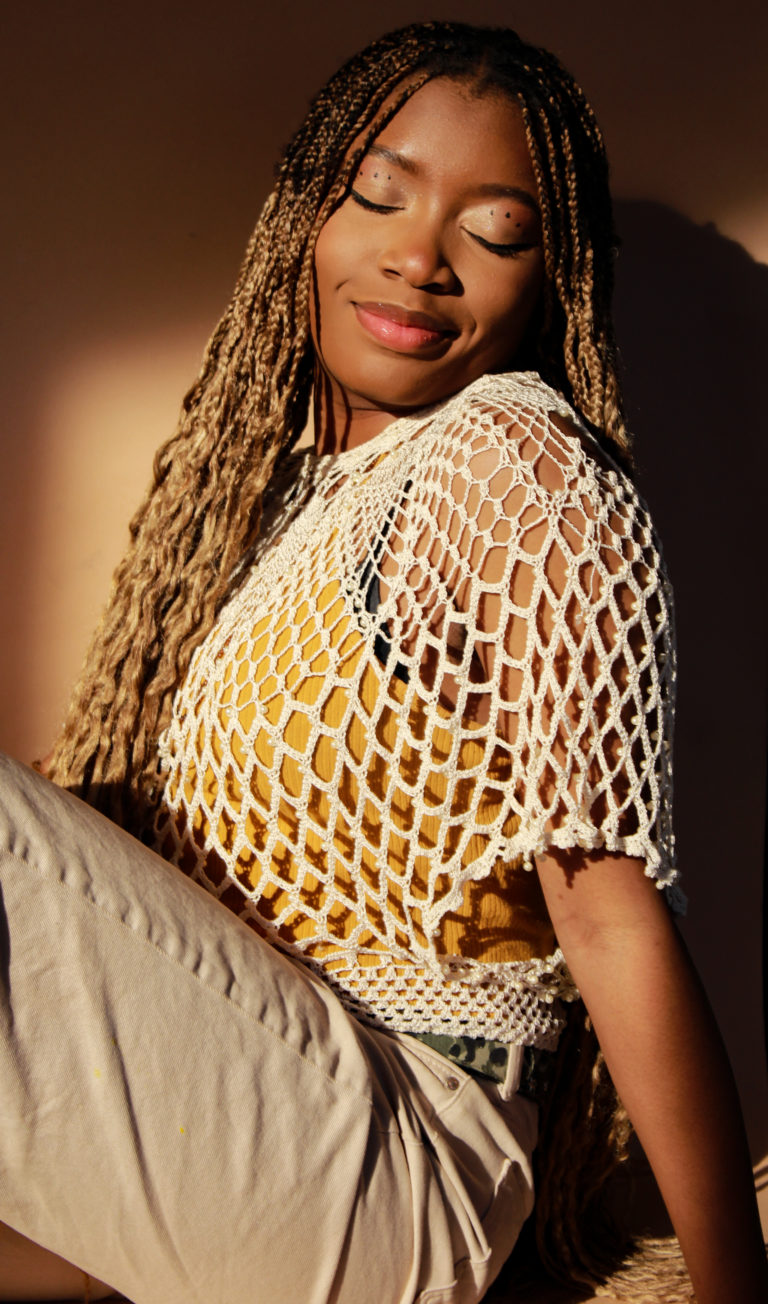 For the Underdog Academy Poetry Event, students were able to workshop their own poetry under the guidance of Broken English 101; as stated on their website, they are "an arts and culture consulting group that provides live educational entertainment celebrating the experiences of Black and marginalized people to institutions that are looking for an infusion of authentic storytelling and expression." During Part 1, the writing workshop, students went through a brief meditation and were asked to respond to a variety of prompts in any shape or form. Some examples of these prompts were "what would you pay for freedom?" and "when was a time that you used your privilege for good?" Students were able to engage in an enriching conversation regarding the prompts and responses. During Part 2, four to fve representatives from Broken English 101 performed three of their original poetry. The event served as a safe space to discuss deep topics, explore poetry as a creative outlet, and allow participants to be authentic. Justice Vaughn, a current Earlham senior, was one of the attendees at the event. Justice described the event as not only important for the Black community at Earlham, but also for the Earlham community as a whole. The conversations were necessary and important and provided both a positive impact and new perspectives. Broken English 101's performance showcased authentic perceptions as their poetry was conscious and inclusive. Overall, the event was enriching to the Earlham community; according to Justice, one of the main messages they took away was to have confidence that you belong, no matter where you are.