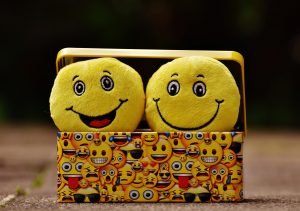 Cheers to….
Finishing comps

The sunshine! 😀

The number 2 (and 3)

The frequency of Japanese table events

Fancy footwork at parties

Being asked for synonyms when you actually know some synonyms for that word

Free fruits at SAGA

The Earlham Word comeback!
Sneers to…
Someone's geochemistry class

Globalization 

Indiana wind so strong it blows you away

The number 4

Never knowing if what you're printing on campus is going to be double-sided or not

Internship application deadlines (scary!)

Stomach bugs!

No MealX for lunch
CHEER: a noun, a shout of encouragement, approval, or congratulation.
SNEER: noun, a contemptuous or scornful remark.
SEND YOUR CHEERS AND SNEERS TO:
 theword@earlham.edu