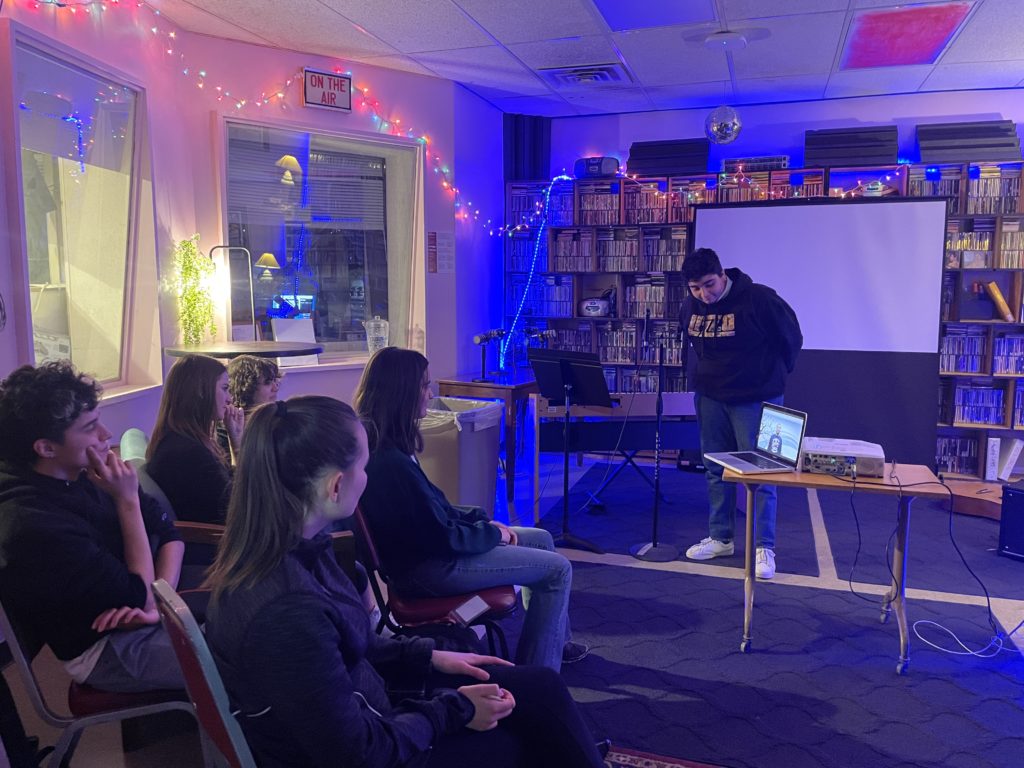 Tucked into a cozy corner of the Runyan basement is an Earlham treasure. Beyond the post office and the slightly spooky, fluorescent hallway lies the home of WECI 91.5, Richmond's local public radio station right in Earlham's center. On the evening of the new moon on Tuesday, February 22, students gathered in the softly-lit studio to listen to poetry and prose in the native languages from all over the globe. A poem in Spanish from a Guatemalan student crying "Canto!", a tongue-twisting spoken word in Arabic, and a beautiful folk song sung in Ukrainian were all shared from the hearts of students who, though hailing from different continents separated by thousands of miles, found a moment to celebrate their origins through their language.
Earlham's South Asian Student Association was collaborating with the host of Reality 404 (a Tuesday night show on science, technology, and other cosmic mysteries) for the event. While poems were shared in the station, she curated a playlist of music from around the world. An Arab remix of Sting's Desert Rose played over the air and caught the attention of a listener driving through Richmond at the time. This song struck a special chord, as he remembered watching Sting's performance of this song with his mother. This was the first time she had seen an Arab performer on a stage of that size, and it brought tears to her eyes to see someone of her heritage sharing music to the whole world.
Music holds the power to inspire and unite people under the sway of a melody. What better ways to celebrate the beauty of the voices that share our little rocky planet than to sing in their native tongues? It was a lovely night at WECI, and we hope to keep that spirit of celebration of the diversity in the world with us wherever we go.