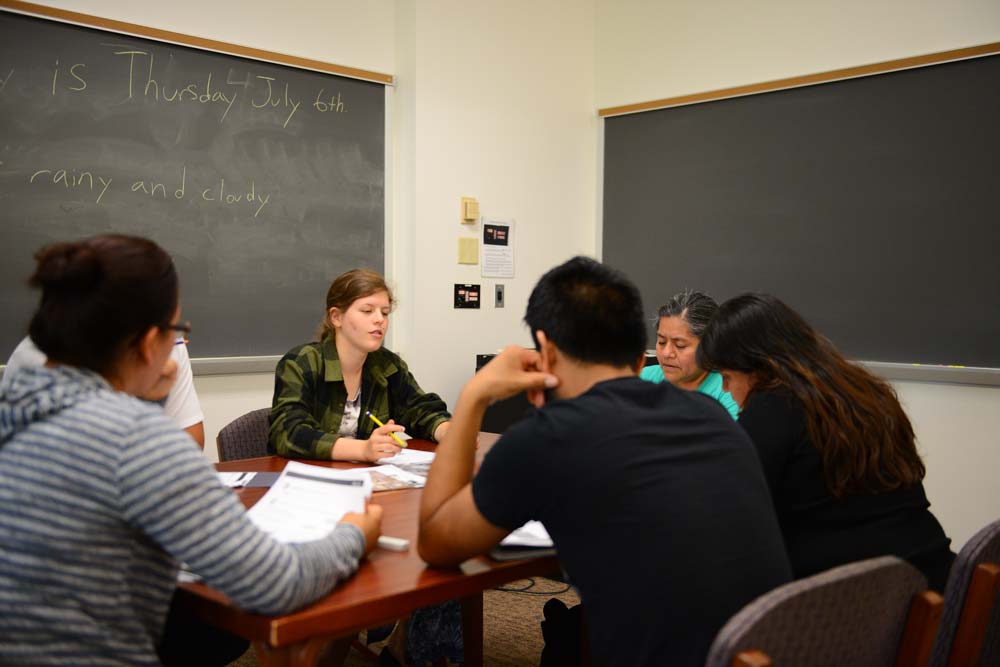 Amigos has been a prevalent figure for the Latinx community in Richmond. Their mission focuses on the empowerment of the Latinx community through a variety of events and programs, such as their tennis program, English courses, and summer camps. 
In 1999, Patty and Howard Lamson, both former employees of Earlham College, noticed the growing Latinx population in Richmond and the lack of resources provided for the population. Therefore, Amigos was started not only to provide these resources, but also to provide a voice for this underrepresented community. 
According to Patty, the organization makes the Richmond community aware of the energy and vitality that the growing Latinx population provides. To help support this growing community, Amigos continues to expand their resources and events that serve their specific needs. For example, a Central American population has been growing within Richmond, thus Amigos has expanded its English classes. Furthermore, Amigos has introduced a new VOCA advocate position, which aims to provide advocates for Latinx and Hispanic women and families who have suffered from domestic abuse or violence. 
During our interview, Patty emphasized the large influence that Earlham has had on Amigos; many of our faculty and students volunteer and work closely with the organization. For example, Belén Villarreal, an associate professor of Spanish and Hispanic studies, has served on the Board of Directors for around 4 years now. Through her work of planning and fundraising events, Belén continues to learn how to be a better advocate not only for Latinx individuals in Richmond, but also for the community as a whole. Furthermore, her work has connected her to a network of resources, such as a variety of Latinx small businesses. Currently, she has been working with Amigos to increase funding via grants to fund programs such as the Latinx Leadership Program and VOCA. 
Other than faculty, many Earlham students volunteer; Cristóbal Martinez has been volunteering at Amigos for approximately two years as an English instructor and event coordinator. Some small events he has been working on are creating a family-oriented event in May and a Day of the Dead/Halloween event for young children to engage in art. During our discussion, Cristóbal mentioned how Amigos has impacted his own perceptions of his Latino identity. By working with Amigos, he has realized the value of his identity; it brings comfort to his students and allows his students to relate to him on a personal level. 
Overall, Amigos continues to provide resources, advocates, events, and more for the Latinx community in Richmond. They hope to keep growing and target the community's specific needs. You can help their mission by volunteering as Amigos is always looking for more volunteers. As Cristóbal states, you will be trained and supported as a volunteer, since they want to help you help the community. 
If you are interested in volunteering, contact Belén Villarreal (villabe@earlham.edu)