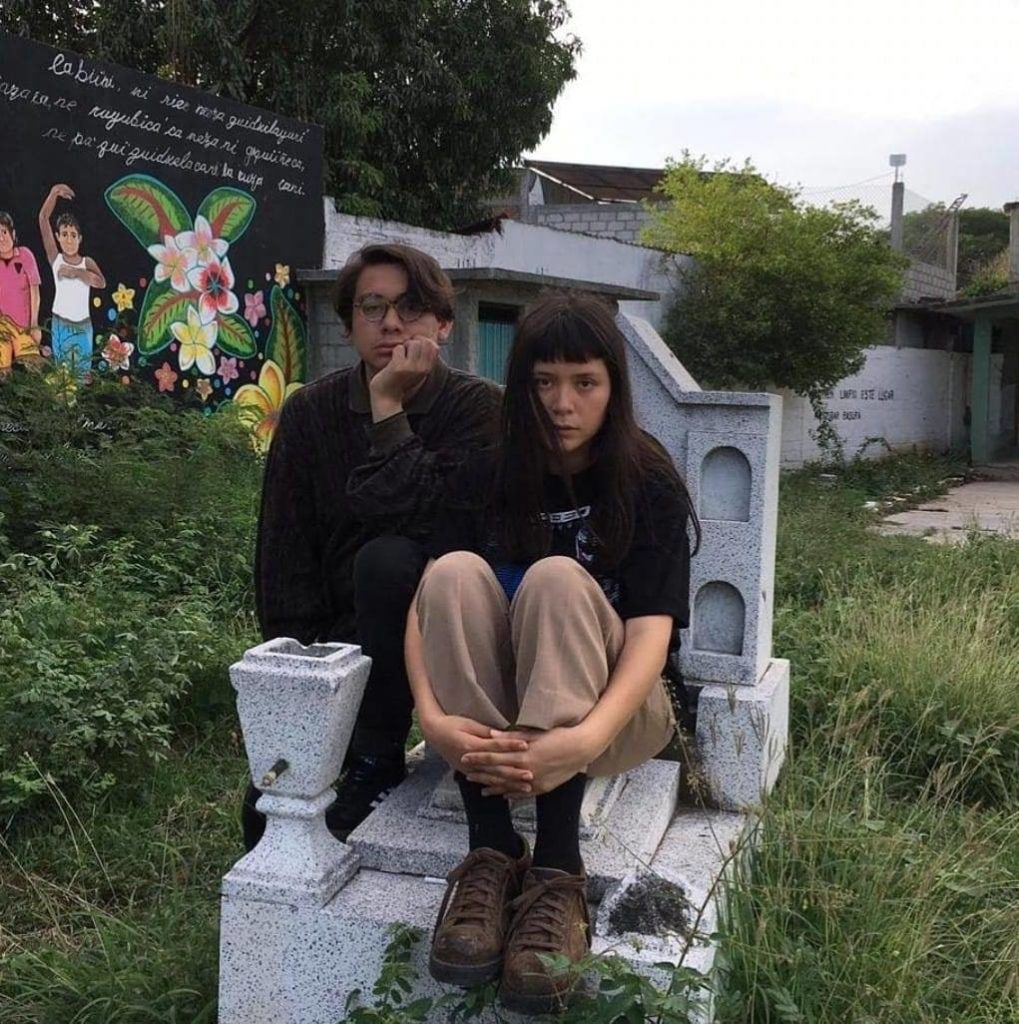 Valgur are a synth-pop duo from Oaxaca, Mexico, specifically from the town of Juchitán de Zaragoza. The band consists of siblings Elizabeth and Hugo Valdivieso who, in 2018, made public their cousin's history of sexual assault, ending his campaign for city council in Juchitán. Their experience, along with their proximity to political corruptness, fueled the creation of their poetically and politically charged music.
Valgur draws from a wide array of musical and aesthetic inspirations, 80s Japanese rock and city pop, a bit of 60s psychedelic rock, and dreamy synth-pop. They have a particular poetic and lovely flow to their lyrics— mostly in Spanish but sometimes in Zapotec— which evokes a dreamlike atmosphere even while the singer laments her current state. Valgur frequently makes use of low quality radio recordings, static, and unique electronic ornamental sounds alongside their driving synths, short chiptune melodies, unique basslines, and electronic percussion.
Valgur additionally draws from magical realism and 70s and 80s sci-fi and horror aesthetics, something which comes across especially clear in their music videos and lyrics. They're perfect for fans of indie rock, synth pop, psychedelic rock, math rock or connoisseurs of electronic music in general, but their calm, dream-like sound also makes them perfect for fans of indie or bedroom pop looking for something new (whether you speak Spanish or not).