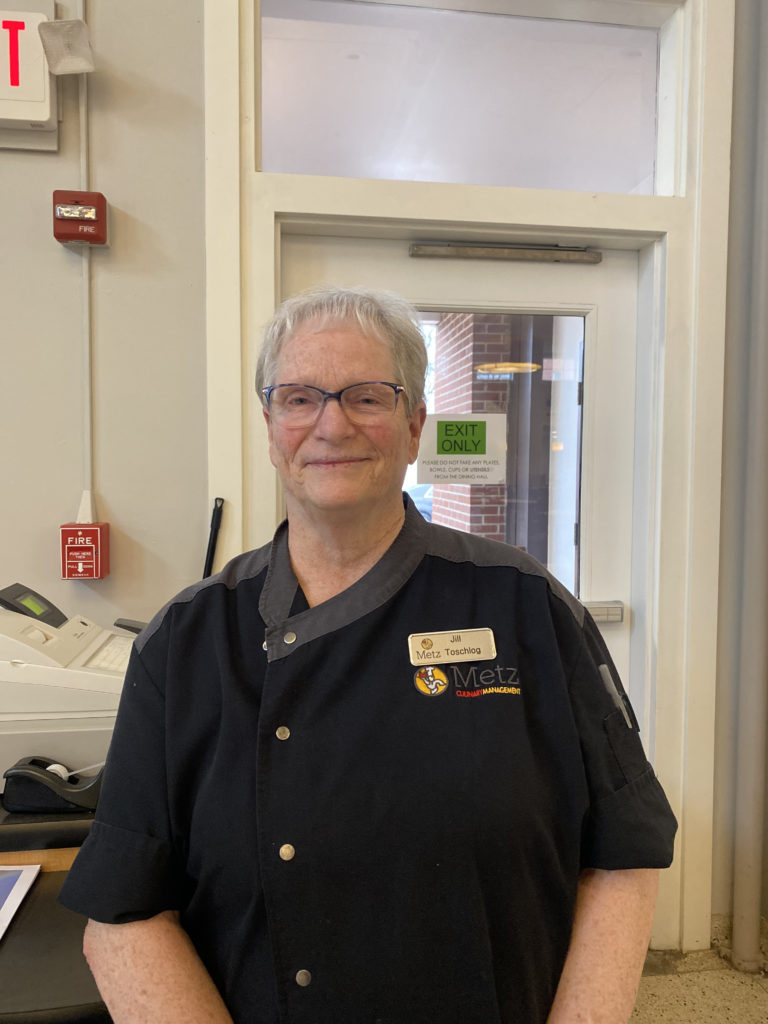 Title?
Dining hall registerperson

One reason you love working at Earlham?

I love greeting students at the door and being
the first person they see in the dining room
because it always helps me start the day off—
and them too.

Advice for students?

Always try to enjoy your day and try to look
for things that make you happy because life
goes by too fast.

Advice for Faculty?

To take the time [you need] and not do too
much at once. It's important to take a minute
when it's overwhelming and ask for help.

Quote?
We all have dreams of what we want to be,
but you need to take your time, enjoy life, and
love yourself.