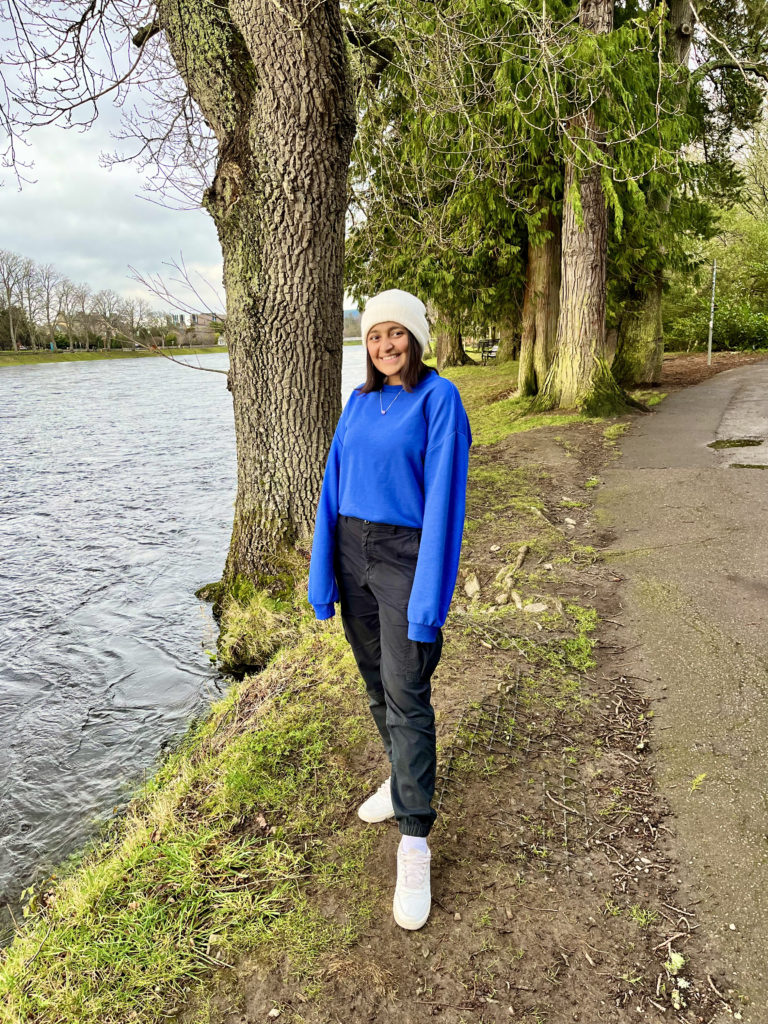 Graduating Year?
Class of 2024
Major?
Peace and Global Studies, Psychology, Public
Health minor
Current Abroad Program?
London
One thing you love about your program?
I am taking classes that are not related to my
major – I get to see theatre productions that are so diverse and meet authors to talk about their books.
One thing you miss about Earlham?
As much as I love the unknown and exploring,
sometimes I miss that familiarity of Earlham and the people there.
Quote?
"The aim is … to learn how to love and laugh and to hope"
-Cornel West