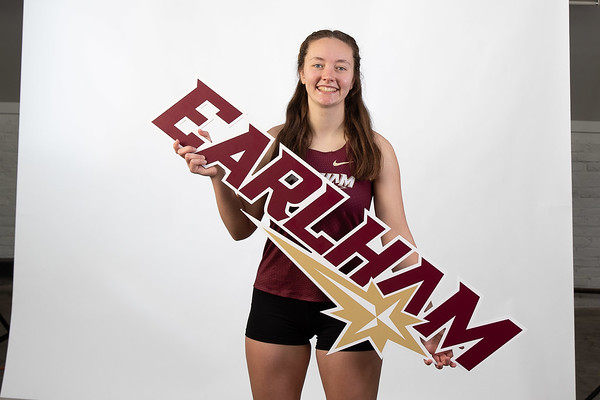 Graduating year?
2023
Major?
Biology
Favorite thing about Earlham?
The campus. Elena appreciates the closeness of
the buildings along with the freedom of back campus,
not to mention the beautiful Indiana sunsets.

Why cross country and track?
Elena enjoys all the love and support from her
teammates. She cites their love and support as a
key factor in her successful Earlham career.

Favorite Ice Cream:
Mint Chocolate Chip

Quote?
"To laugh often and much; To win the respect of
intelligent people and the affection of children…
To know even one life has breathed easier because
you have lived. This is to have succeeded."
-Ralph Waldo Emerson