Breaking the awkward silence around discussing race at Earlham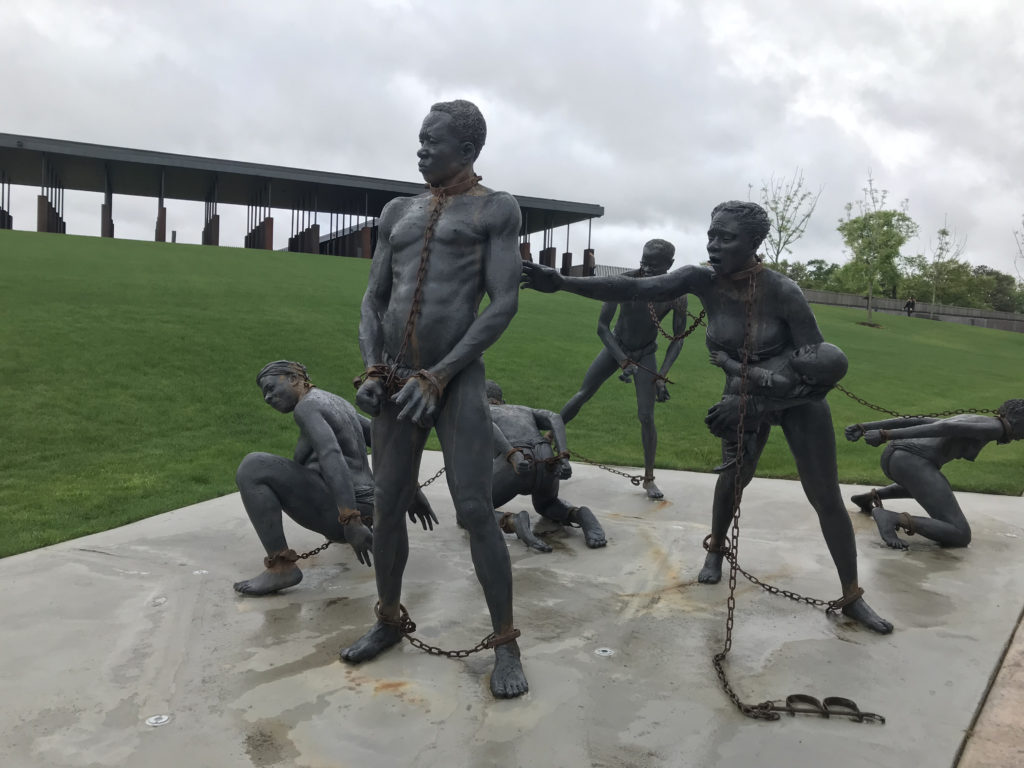 From March 10th to 13th, 30 Earlham students went on the Spring Truth and Reconciliation Trip for Equal Justice Initiative in Montgomery, Alabama. This trip was arranged mainly for students in the Bonner Scholars Program and in the Ronald E. McNair Postbaccalaureate Achievement Program. The main feature of this trip is to uncover the history of racial injustice by visiting memorials and museums around Montgomery. Montgomery was one of the most significant settlements shaped by the slave trade in the United States. It is also known as the heart of the Civil Rights Movement. The four notable places that students visited were the Rosa Parks Museum, the Edmund Pettus Bridge, the Equal Justice Initiative Legacy Museum, and the National Peace and Justice Museum. 
"This trip was very educational. It should have more space for all students", said Yayah Barrie, a first-year student from Sierra Leone. He said that the education that he had in his country included the history of the forced transport of African people who were kidnapped from the western coast of Africa, but did not go into depth about what happened to them inside America under slavery. One of the places that impacted Yayah was the National Peace and Justice Museum, which has 800 six-foot monuments to represent the thousands of victims of racial terror lynchings. He is planning to share his learnings with his family in Sierra Leone and would like to know further about the effect of slavery on his family history. As a member of the Black Student Union, Yayah wants to see more future engagement made by Earlham College in educating students on racial injustice.
Another Earlham student, Zachariah Andre, who is a junior from the U.S. said, "Growing up as an African American man, my parents have told me to behave in a certain way. The lessons from them started to make more sense". He feels more connected to his family and understands why his guardians have been protective of him due to the racial bias people have. He also came to be willing to have open dialogues about racial discrimination, such as the mass incarceration of African Americans rooted in slavery. Although he values doing so with non-African American people, he does not see enough cross-friend group communication at Earlham. It is visible in the dining hall, SAGA, for example. He said that there is an awkward silence talking about race. To break it and encourage students to feel a connection to each other, he feels the need for the randomness of seeing and initiating that conversation with other people on campus.
Earlham College is an educational institution that believes in "peace and justice" as one of its mission statements. It also emphasizes the importance of "Diversity, Equity, and Inclusion" especially for people "who have been historically oppressed". How much do we truly practice them?