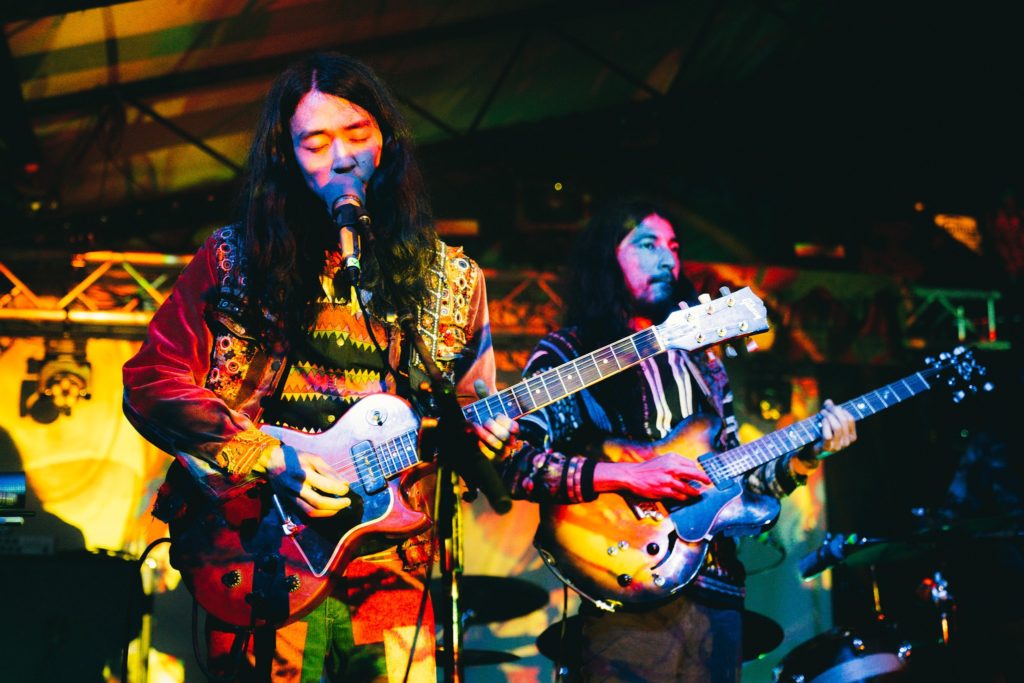 This issue's music review is a little different
in that I was asked to review this band by
a fellow student, and I definitely welcome future recommendations! I definitely enjoyed going through the albums of this band.
Kikagaku Moyo is a Japanese psychedelic rock band formed in Tokyo, though they have been on an indefinite hiatus since the release of their last album, Kumoyo Island. The glue holding the members together was, ironically, that they had very little in common. One member was a fan of power pop, one of hip-hop, one of black metal, and one of psychedelic rock. As a result, they adopted a meditative, psychedelic style as a utilitarian approach to playing music together. Their different musical influences became more pronounced after their first album, resulting in a variety of approaches to psychedelic rock, all great in their own ways.
Stylistically, the group fits pretty squarely into the psychedelic rock genre, but it is definitely on the more tranquil side, especially in tracks with a strong American folk or Raga rock influence. The album Forest of Lost Children more frequently experiments with heavier rock influence, while others, like House in the Tall Grass and Masana Temples have stronger classic rock, ambient, and soft psychedelic rock influences 
 Their final album, Kumoyo Island, ties their tastes together in a lovely, groovy and flavorful mix of influences that really seal the deal on their great psychedelic rock. I'm broadly describing differences between albums, but it's important to note that Kikagaku Moyo's melodic and textural freshness is present in almost every track and album. Forest of Lost Children and Masana Temples were my personal favorites, but Kumoyo Island is also a great place to start.
Their utilitarian approach and variety of musical influences expresses what I imagine is produced in their very long jam sessions. The band's name means "geometric patterns"; one of their members saw patterns in the back of his eyelids after having an all-night jam session. It's a fitting name, as Kikagaku Moyo expresses the wide breadth of sounds produced from a calm but emotionally charged session of music making