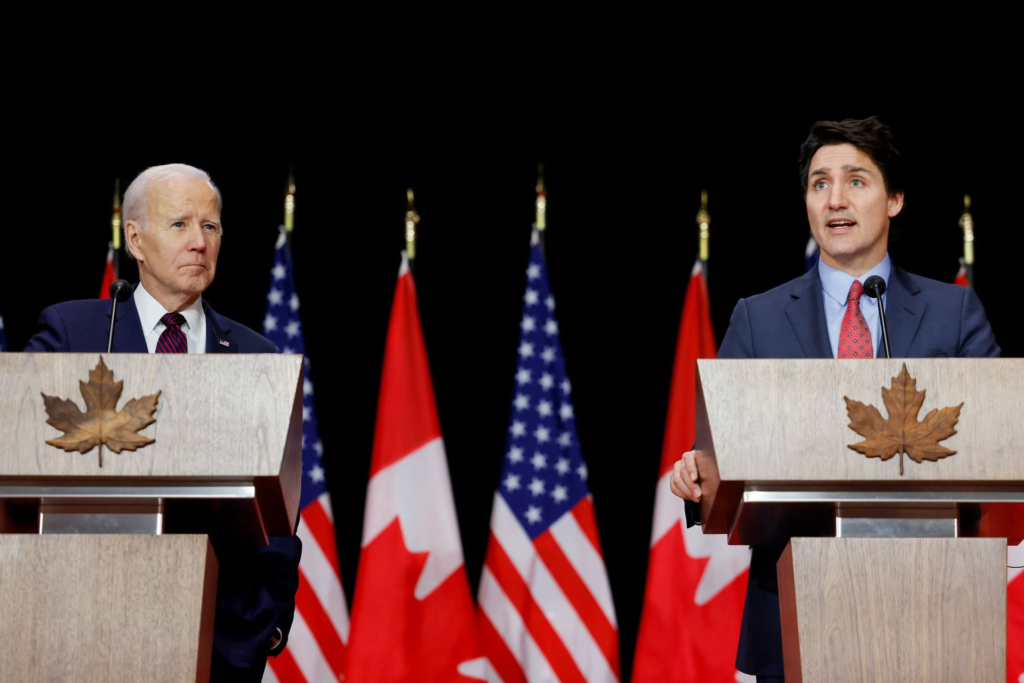 On March 24th, U.S. President Joe Biden and Canadian Prime Minister Justin Trudeau announced an agreement to stem the number of asylum seekers crossing the U.S.-Canadian border.
     The agreement is a revamped version of the 2004 Safe Third Country Agreement (STCA). Previously, both nations could turn away asylum seekers at official ports of entry, however, such policies did not extend to unofficial crossings. The renegotiated agreement allows either country to turn back asylum seekers at any point along the border. Under the renegotiated agreement, Can- ada will also create a refugee program for those fleeing violence in Central America. This program will only be extended to 15,000 Central and South American migrants per year.
     While the announced agreement applies to the entire U.S.-Canada border, it was likely devised to target unofficial crossings at Roxham Road, a crossing point between New York and Canada. Crossings at Roxham Road and other points have increased in recent years. Many of those crossing are individuals seeking to claim asylum in Canada after travelling through the U.S. According to the New York Times, the number of migrants crossing into Canada has almost doubled since 2019, with some 40,000 having crossed in 2022. Uncomfortable with the number of crossings, Canadian officials had been pushing Prime Minister Trudeau to renegotiate border agreements with the U.S.
     Immigrant advocates have criticized the agreement arguing that it does little to divert migrants to safer means of access. Others have criticized the refugee program, pointing out that it is insufficient given the number of migrants and only applies to migrants from South or Central America. Critics have also expressed their concern that the new asylum restrictions may encourage human trafficking, not to mention the human consequences of turning away asylum seekers. The Biden administration hopes that this program will help divert migrants who would otherwise seek entry to the U.S. The agreement marks a trend in the Biden administration's generally restrictive approach to migration. Biden entered office with promises to address the ongoing flow of migrants into the U.S with a new plan, however these promises have gone unkept. Many
of the Biden administration's proposals maintain
existing migration limitations or resurrect Trump
administration policies.